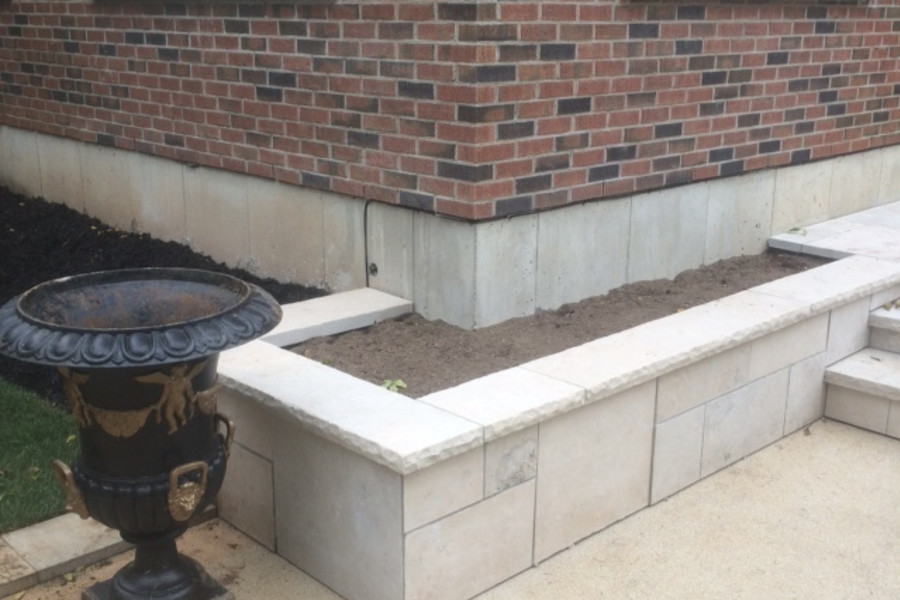 Retaining Walls
When your landscape needs the structural support of a retaining wall, it's critical to have one that is stable – permanently. Our solid experience in designing and building walls is your insurance that you'll have a retaining wall that remains in place, season after season.
As important a job as retaining walls have on a property, we love creating ones that look beautiful too.
We construct walls of:
Natural stone
Armour rock
Brick
Interlocking pavers, or
Concrete
Retaining walls can add an impressive and visually interesting way to pull your whole landscape together with the architecture of your home.
Retaining wall repair and replacement is most common, but introducing new walls to a sloped property can also be a practical way to create a series of terraces – and usable grounds. With a stepped, stone stairway down the middle it becomes a luxurious setting beckoning everyone outside.
Give us a call to discuss how we can install a retaining wall that will serve you beautifully for years to come.
More Products & Services