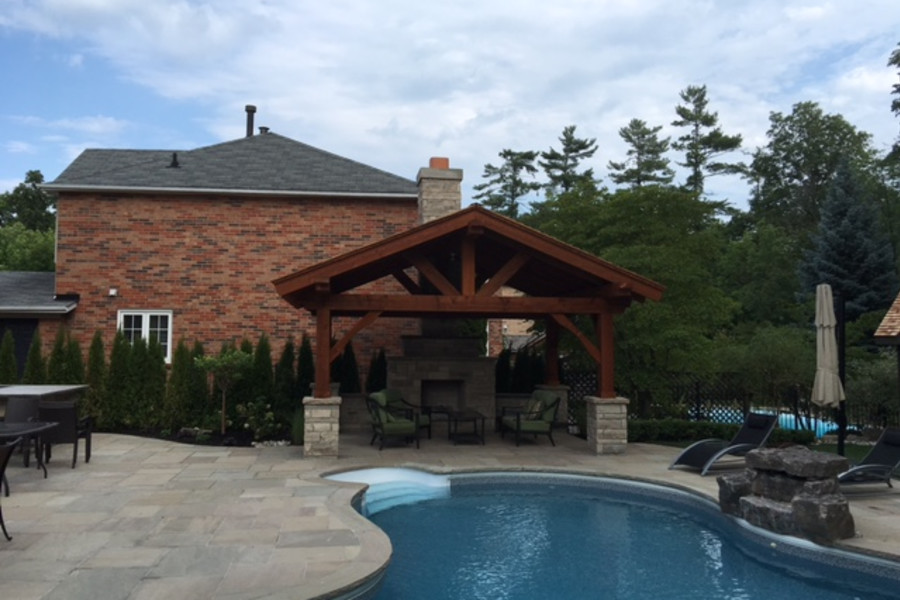 Patios, Walkways and Driveways
Extend a welcoming path to your front door. An improvement to front hardscapes, whether a redesign in walkway layouts or just an upgrade in materials, makes a great enhancement to overall curb appeal.
More than just enhancing curb appeal (and property values), re-styling and renewing walkways and paths can also offer a very real safety benefit. Cracks and heaved stone, as well as weed growth between broken pieces, can present a tripping hazard and problems when clearing snow. (Remember that feeling of pushing a shovel full of snow and hitting a raised walkway stone?)
Let us design a stunning path system in front and around your home. We work with any combination of materials, including:
Interlock pavers
Natural stone slabs and flagstone
New and reclaimed brick
Poured and decorative concrete
Armour rock
Colours, shapes and styles are virtually limitless. Let us help you work through the options to find the combination that elevates your home and fits your budget.
More Products & Services