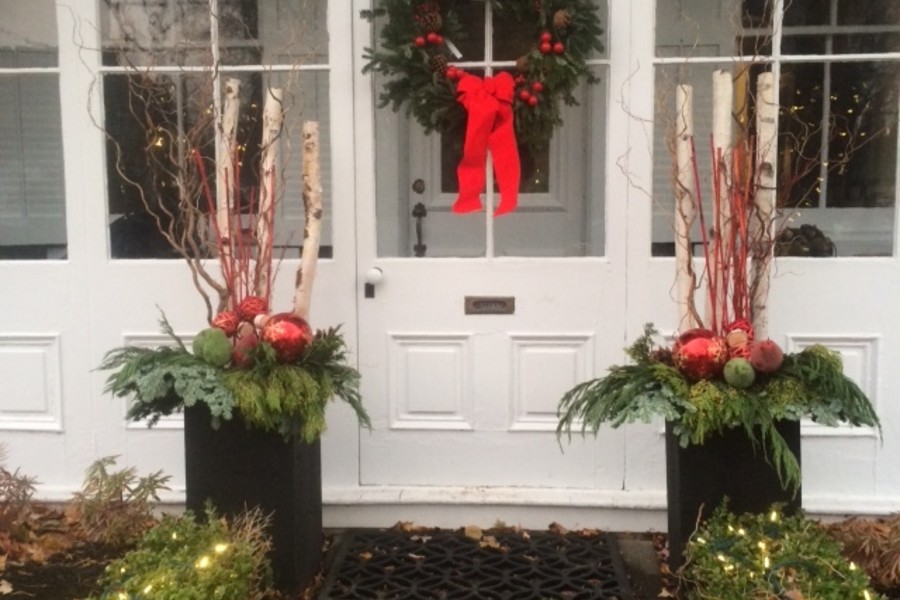 Christmas Decor
We all love the festive spirit at Christmas and adorning our homes with décor and accents to add to that special feeling. But frankly, when the season is upon us again each year, we remember how busy things can get. We try to avoid taking on so much that we hamper our enjoyment of this beautiful time.
So why not take some of the less enjoyable tasks right off your to-do list? Outdoor décor is the perfect candidate! Let us take care of designing, purchasing, installing, taking down and storage of all your exterior Christmas decoration. It's an important part of your season, and yet it makes great sense to put it in the hands of the professionals:
No need to be late ever again in getting your display up
No need to worry about how to stylishly refresh your display every year
No need to search around to collect all the décor pieces you've stored away
No need to climb up that precarious ladder to hang lights
No need to make that annual extra trip to the store to replace blown lights
No need to do the dreaded task of taking down lights and decoration
No need to make a space in your tight storage areas for your Christmas décor
Call us to make a visit to your home. We can discuss your décor style, your current decorations and any improvements you'd like to make. And then we'll take it from there! Without giving it another thought, you'll find your home exterior beautifully decorated, right on time for the start of the Christmas season, and then removed and stored to schedule. You'll love the results and you'll appreciate not having to do it, every year!
More Products & Services